Sigma Laboratory Centrifuges is a worldwide leading manufacturer of laboratory centrifuges.
Centrifuges are standard equipment in every laboratory and are used intensively to separating components with different densities from liquids, for which they are virtually indispensable. Sigma offers a broad spectrum of laboratory centrifuges, fixed-angle and swing-out rotors and accessories. All of our products meet high standards of reliability and safety. The application areas include pharmaceutical research, biotechnology, medical analytics, environmental analytics, petroleum analyses and many other areas.

Martin Christ Sr started producing centrifuges in 1948. In 1975 he founded the company Sigma Laborzentrifugen. Sigma gained worldwide recognition with a new maintenance-free drive system for laboratory centrifuges, and the company grew rapidly. The company culture of the family-owned business is based on flat organisational structures with short communication paths, sustainable business operations, and close networking with international representatives and dealers.

Sigma centrifuges are known for their performance and reliability as well as a high standard of safety. Sigma has the right solution for every specific customer need – compact small centrifuges, high-speed or stand-alone centrifuges, refrigerated or unrefrigerated, heated, or especially low noise. We also make special models tailored to individual requirements. Our products are developed by a team of engineers at our Osterode facility, who also support production from start to end. Our customers additionally benefit from our expert worldwide service.

Sigma Laboratory Centrifuges collaborates closely with our affiliated company Martin Christ Freeze Dryers to share knowledge. This generates large synergies, which benefit both product domains as well as our customers.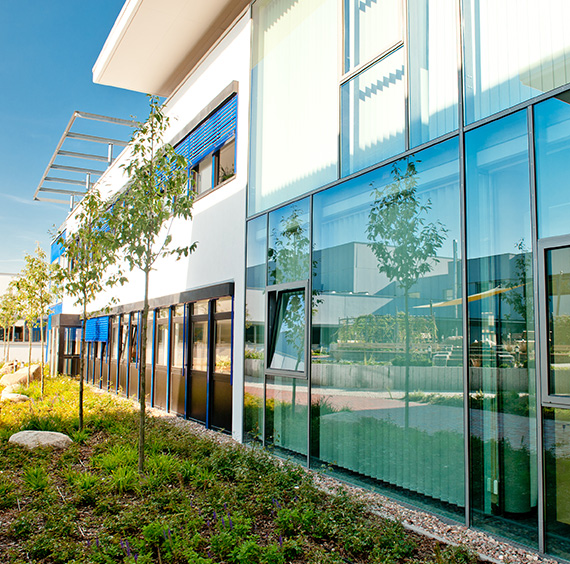 Sustainability at Sigma: working together
As a truly global company, we take our impact on the environment very seriously and recognize our responsibility to ensure that our products and production processes do not harm the environment. It's no surprise then that sustainability has been an important part of our corporate culture for a long time. We have adopted a long-term corporate strategy and regularly invest in sustainable, economic success, which of course demands both modern infrastructure and excellent working conditions.
Our goal is to run and develop our company in a sustainable way, giving economic growth, environmental compatibility, and social responsibility equal consideration.